CJKR Marine Packaged Air Conditioner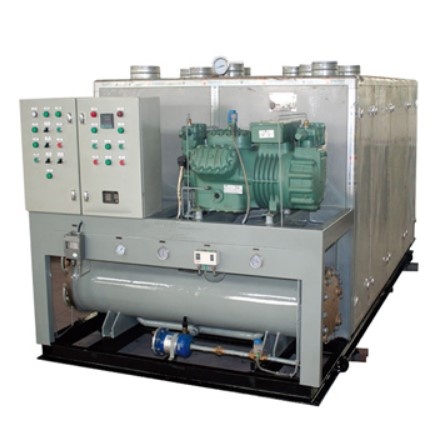 CJKR Marine Packaged Air Conditioner

Overview
CJKR marine packaged air conditioning unit has two types, which are two cooling type and cooling &heating type. The cooling type air condition is mainly composed of air filter,air cooler, marine centrifugal fan, refrigerating compressor, marine high-efficiency condenser, liquid supply solenoid valve, thermostatic expansion valve,electrical control cabinet and instrument cabinet etc. Diffusion box and mixing box are used as the associated equipment of the unit, the opening position and dimension of their nozzles will be arranged as per the requirements of the user.
Cooling and heating type air condition unit is formed by adding an additional set of heating device based on the cooling type air conditioning unit.
All components of this unit are already assembled by the manufacturer; also pressure test and vacuum test for cooling system are already done. Sufficient amount of R404A gas is filled in.


Main Technical Parameters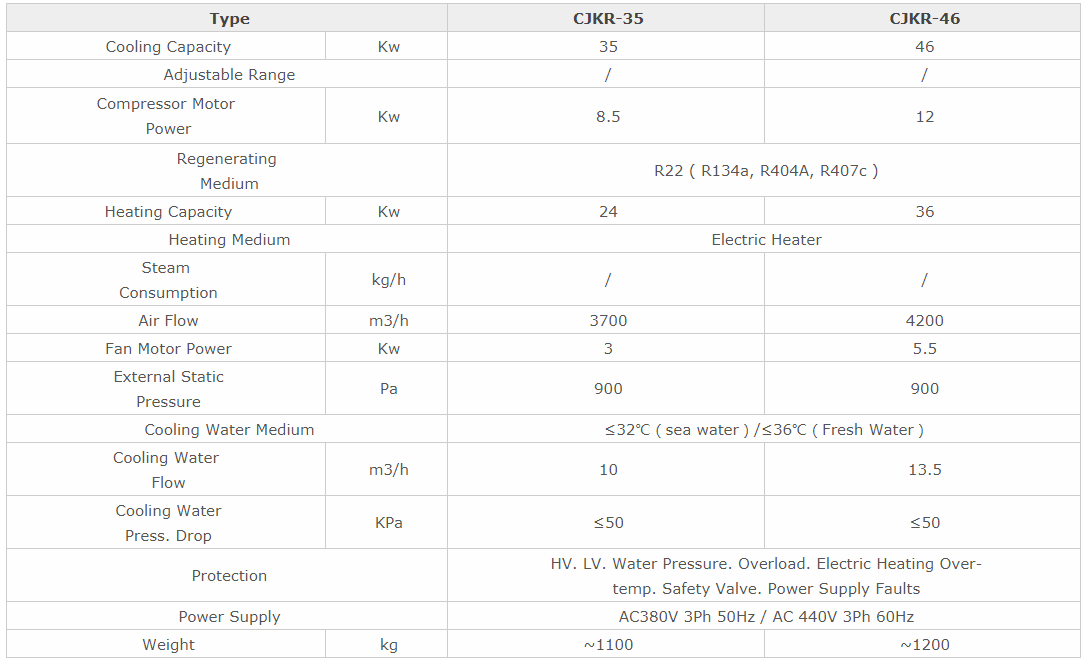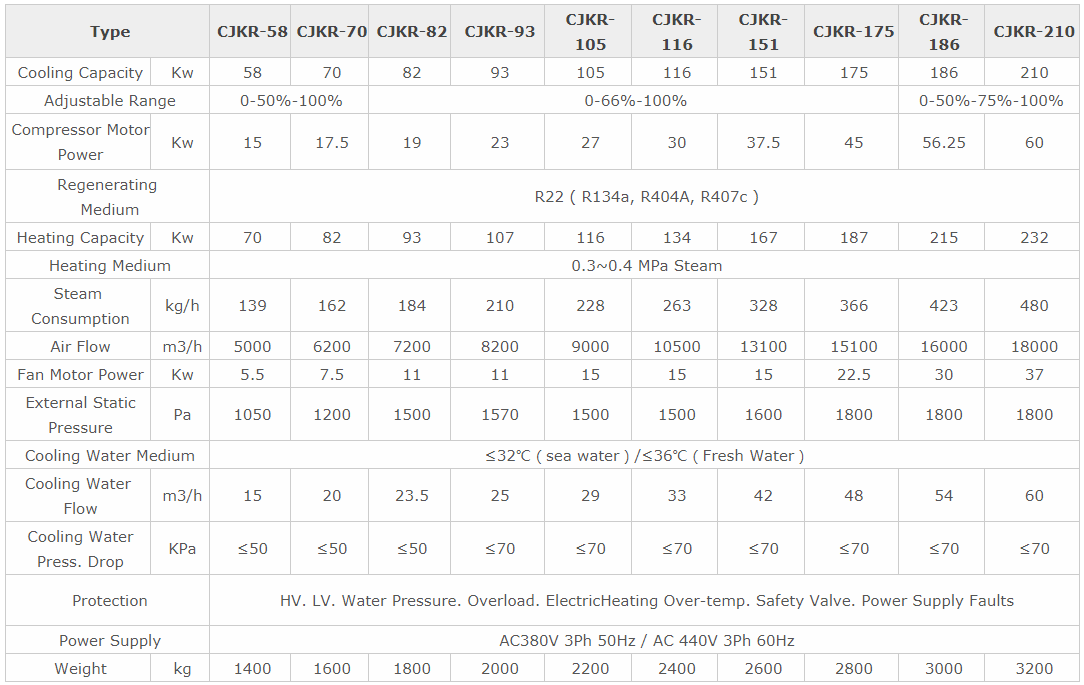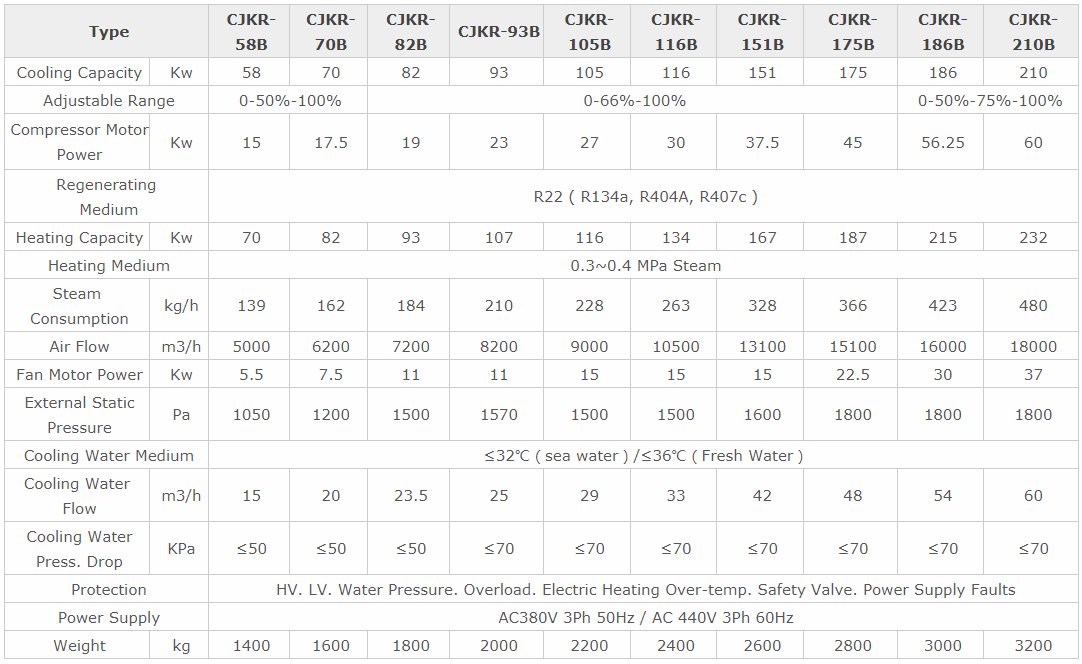 Note:The specification may be different between the table and goods delivered, please check with us and get final detailed technical parameters and drawings when order placed.