Marine Electric Fire Damper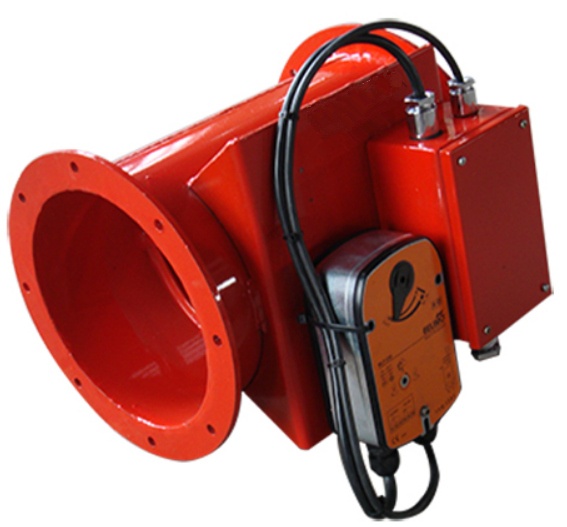 Marine Electric Fire Damper


Yaosen Marine are specialize in producing various marine electric fire damper, including remote control electric fire damper, electric smoke and fire damper, electric exhaust damper and so on. The fire dampers are widely used for various ships, navies, off-shore platforms and underground projects etc.
-The fire damper will be shutdown automatic aly when the fuse block move at temperature of 70°C.
-operation device is consisted of electric actuator with spring reset, and temperature controlled switch. At ordinary time, the electric actuator must be electrified to make damper at open condition, when in fire situation, the damper will be closed by the spring, thus act as the function of preventing fire and smoke. Usually this damper is used in dificult operation system and high automated level required system.
- Damper opens through continuous power supply by Fire Service Center, DC 24V and close when power is off If reset and start again, then new continuous power supply is needed.When turned on or off, it outputs two groups of active contact signal
-The damper will be automatic aly shutdown and turn on when electric signal sent to the damper.
-The fire rating optiona: AO, A15, A30, A60.
-Structure: round /rectangular appearance, single/multi blade is optional.
-Dimensions of the marine electric fire damper:
Round electric fire damper: DN100 mm- DN1400mm are available.
Rectangular electric fire damper: 60 mm <L< 1800mm , 120mm<H< 1800mm.
We also can satisfy you special requirement of the dimensions.