CHLS Marine Water Chiller-piston Unit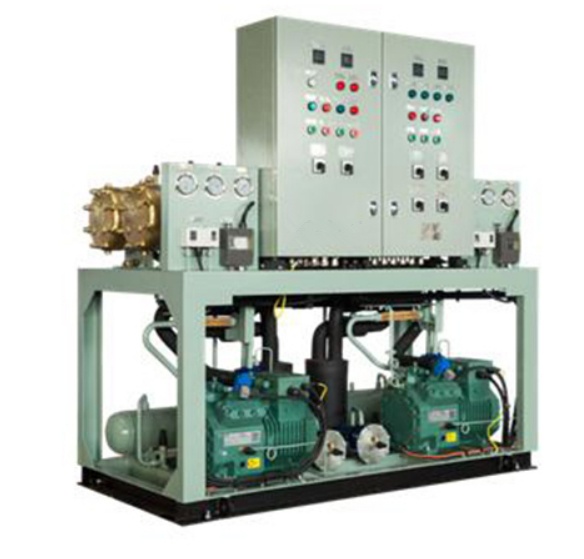 CHLS Marine Water Chiller-piston Unit
CHLS marine water cilling unit mainly consists of refrigeration compressor, marine high-efficient condenser, liquid supply solenoid valve, thermostatic expansion valve, dry-type evaporator, electrical control cabinet, instrument and valves, etc.
All components of this unit are already assembled by the manufacturer, also pressure test and vacuum test for cooling system are already done. Sufficient amount of R404A gas is flled in.
Pay attention not to damage any component of the tube system and the unit during lifting, The body is made of thin steel plates, hangers shall be used for lifting . Wooden plate shall be used as protecting pad for wall face in order to protect the body from damage.
See General Drawing or Overall Dimension Drawing for the dimension of bolt hole in the base of water chilling unit.
Shock insulation measures shall be considered at the base of water chilling unit.